Not So Quick On Those Insurance Bad Faith Claims….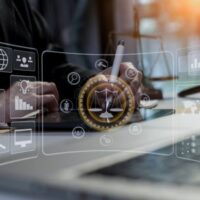 Suing an insurance company for bad faith requires showing that the insurance company did not act fairly towards its insured. An insurance company can make a wrong decision, or a bad decision, or have a difference of opinion with an insured. But when an insurer fails to adjust a claim in good faith, and deal fairly with an insured, the law allows the insured to file a lawsuit or bad faith.
Bad faith claims allow an insured to get attorneys fees, and sometimes, even allow recovery of actual damages suffered by the insured, even if those damages exceed the amount of the policy.
PreRequisites
But there are some prerequisites to filing a bad claim that must be met first.
The first prerequisite is that a determination that the insured is even liable for coverage must be made. So, for example, where it is obvious that there is coverage, and the insurance company admits coverage, but there is a dispute over value, or the cost or value of the homeowner's loss, the homeowner can sue if the insurance company acts in bad faith.
But if the insurance company says that there is no coverage—that the loss is from an excluded cause—the issue of whether there is coverage or not must be determined first, before a bad faith case against the insurance company can be brought.
Extent of Damages
But even when coverage is determined, a court has to decide what the extent of the insured's damages are. That makes some sense—for an insurance company to act in bad faith, it must have carelessly and negligently adjusted the claim. If the value of a claim ends up being significantly higher than what the insurance company offered, that is facial evidence that the claim may have been adjusted in bad faith.
Before these items are shown, not only can't a bad faith claim be made,  but the insured can't even get discovery on the bad faith issue.
Recent Case Affirms PreRequisites
This is exactly what happened in a recent case, when an insured tried to sue for damages from losses that stemmed from COVID-19 related closures. It seemed certain that the insurance company was going to deny coverage. But it hadn't denied coverage just yet.
The insured tried to sue, but the court wouldn't allow the bad faith to go forward as coverage had not been specifically denied, and if denied, there was no showing yet that it had been wrongly denied.
Remember even if you can't sue for bad faith, you can still sue to enforce the terms of your insurance policy, if you are being wrongfully denied coverage or if the insurance company isn't paying you what your damages are worth. The prerequisites only relate to suing an insurance company for bad faith.
Contact the Miami property damage insurance attorneys at Velasquez & Associates P.A. today for help if your insurance company is not treating you fairly.