Does Your Homeowners' Insurance Company Owe You Interest?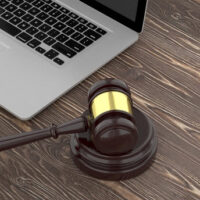 You probably think of interest as something that you pay to a lender, or that someone pays to you when they borrow your money. Interest has to do with car loans, mortgages, or credit cards, among other borrower-creditor relationships. It may surprise you to know that your homeowners' insurance company could end up owing you interest for claims that it should have paid towards repairing your property, but didn't.
Why is Interest Owed?
Interest being owed by an insurer to an insured may not seem like it makes sense, but think of it this way: Whenever an insurance company is supposed to pay you money but doesn't, it is holding your money that you could be using. That money, like any borrowed money, accrues interest.
The law recognizes this and allows a homeowner to collect interest from a homeowners' insurance company that wrongfully denies claims, or which takes too long to make required payments.
When Interest is Due
Any time that an insurance company is supposed to pay an amount owed pursuant to a homeowners' insurance policy, but doesn't make that payment for 90 days or more, interest must be paid. The 90 day clock starts at the time the claim is reported.
Sometimes, an insurance company will timely make a payment under a policy, but won't make the entire payment, or there may be a dispute over how much the insurance company should pay. As a result, the insurance company may pay you some of what you are owed immediately, but the rest of the payment may be paid after the 90 days. In these cases, you can still collect interest on the portion of the insurance proceeds that were paid after the 90 days.
In limited cases, you can collect interest even before the 90 days expires, where it is obvious that the claim is valid, and the insurance company does not pay. A typical example is someone whose home is completely demolished in a hurricane or tornado. Absent some coverage problem (such as if the homeowner did not pay premiums), there should be no reason why the insurance company would delay immediate payment of benefits. Thus, interest on unpaid benefits would begin accruing immediately.
You may wonder why the insurance company doesn't just pout in their policy that it will never owe interest. That's because they cannot; legally, any provision that attempts to take away a homeowner's right to collect interest is void as a matter of law.
How Much is Owed?
Now that you know you can collect interest, you may be wondering how much interest is owed to you. The interest rate is the identical rate as that which applies to unpaid judgments, which is currently 6.57% but which changes every few months.
Because the interest rate changes, there may be a different interest rate that must be calculated for different periods of time that insurance money was owed but unpaid. This can make interest calculation difficult, but it's still good to know you'll be paid for the time the insurance company made you wait for your money.
Get help with your insurance problems. Contact the Miami property damage insurance claims attorneys at Velasquez & Associates P.A. today with any questions you may have.
Resource:
myfloridacfo.com/Division/AA/LocalGovernments/Current.htm
https://www.jvelasquezlaw.com/the-problem-with-matching-in-homeowners-insurance-cases/