Homeowner's Insurance And Building Collapses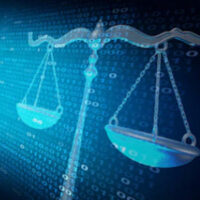 When the condominium in Surfside collapsed, it was a catastrophe of the highest order. The last thing on anyone's mind is or was property insurance. But the collapse is a good reminder for all of us as to how and whether such structural collapses are covered by homeowners insurance policies.
Remember that a collapse isn't always a catastrophic, deadly collapse. That means there could be a situation where your unit or building faces a collapse or imminent collapse. And you will need to determine whether you have homeowner's  insurance coverage or not.
What Kind of Policy?
The first inquiry would be whether your homeowners policy is a named peril policy.
A named peril policy only covers for losses that are specifically named in the policy. Often, collapse will be named, and when it is, it often does cover caving, collapsing, and usually will cover you even in the event that your unit or your part of the building doesn't collapse, but you cannot live there because there was a collapse nearby, or because there is an imminent threat of a collapse.
What Caused the Collapse?
But as you may imagine, insurance companies will take every opportunity to deny claims. Often, an insurance company will ask what the cause of the collapse is, to see if the collapse was caused by an insured cause. Usually, when collapse is caused by the following, it will be covered:
Decay of any part of the building that was not visible or known by the building or unit owner
Excess weight on or in the building
Rain collection on the roof of a building
Using defective construction or defective materials, but only if in the process of remodeling or renovation. This would not cover a situation where a building was built a given number of years ago, and then slowly deteriorated because of the defective initial construction
Often, things like earth movement—sinkholes or the natural shifting of the ground—are not covered causes.
Knowledge Counts
Knowledge makes a big difference; often you will only have homeowners coverage for collapses that result from something you did not know or couldn't have known.
As a unit owner, this creates a novel legal issue. On the one hand, you would have knowledge of a condition that the association or board of directors of the condominium told you about, excluding coverage. On the other hand, you, as an individual unit owner, may not be able to do anything to fix the problem on your own, even if you had known.
How Much Coverage?
Even with coverage, another question becomes how much coverage you have. Do you have coverage that will pay you to live somewhere else, while your condominium is uninhabitable? Do you have coverage for the items inside of your unit? These are all things to think about when taking out a homeowners insurance policy.
If you have a catastrophe, we can help with your insurance company. Contact the Miami personal injury attorneys at Velasquez & Associates P.A. today for help.