Home
>
Blog
>
Employment
>
Don't Retaliate Against Employees Who Have Workers' Compensation Claims
Don't Retaliate Against Employees Who Have Workers' Compensation Claims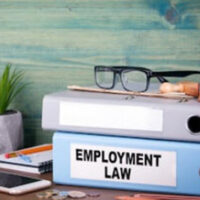 When employers think about discrimination on the job, they often think about sexual harassment, or discrimination against those with disabilities, or against minorities. But there is another kind of discrimination that many companies often overlook: Discriminating against someone who has made a workers' compensation claim.
No Retaliation Allowed
Even though Florida is an "at will" employment state, where employees can be fired for any reason, or no reason at all, there are still exceptions to this freedom. One exception lies where many employers may not think to look: In Florida's workers' compensation laws.
The law says that an employer can't fire, discriminate against, intimidate, or take adverse action against an employee, because the employee made or may make a workers' compensation claim. If an employee suffers an adverse action, which doesn't have to be getting fired, and there is close time proximity between the workers' compensation claim and the adverse action, the employee can make the claim that he or she was discriminated against because he or she took or made a claim for workers' compensation benefits.
Because the law is broad, including intimidation and coercion, a wide range of activities by the employer can be construed as violating the law—even informal teasing, ribbing, or harsh treatment.
Proof if Discrimination Exists
If a claim for discrimination is alleged, the employer will then need to prove that there was some other reason why the adverse action was taken, aside from the claim for benefits. The worker will then have to show that the employer's stated reasons were merely pretext.
Damages if There is Discrimination
Employees who feel they were discharged, or had another adverse work action taken against them because of workers' compensation, can get lost wages, and medical benefits. Some courts even go so far as to say discriminating against an employee that makes a workers' compensation case is an intentional act, which can open the door to even further damages against the employer, including emotional or non-economic damages such as anxiety, stress, or other "non-quantifiable" damages that are normally associated with a personal injury case.
Courts have often used the same analysis when calculating damages, as they would when there is a claim for sexual harassment, or other federal claim that is made under the federal civil rights act.
When Can You Fire?
Employers can fire employees who make workers' compensation claims, so long as there is a non-discriminatory reason—that is, so long as the firing or other adverse action is not related to or caused by the workers' compensation claim. This is why documenting employee performance is so important for employers. It provides a record of performance, so that if someone must be fired after they make a workers' compensation claim, it can be proven that the firing or other adverse action wasn't taken because of the workers' compensation claim.
We can help you in your employment law needs, whether you are an employee or employer. Get help now. Contact the Miami employment attorneys at Velasquez & Associates P.A. today for help.
Resource:
leg.state.fl.us/statutes/index.cfm?App_mode=Display_Statute&URL=0400-0499/0440/Sections/0440.205.html