Employees and Employees Should be Aware of the New FFCRA Law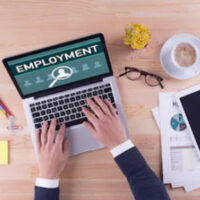 The COVID pandemic has brought with it a host of new laws. While some have been well publicized, like laws that prohibit foreclosures or prohibit evictions, some—including important employment laws—have not gotten a lot of attention. One important new law is known as the Families First Coronavirus Response Act (FFCRA). Whether you are an employee or an employee, understanding this law is very important.
What Does the FFCRA Do?
The FFCRA was designed to provide leave from work, and certain protections in the workplace, for employees suffering from COVID-19, as well as for employees who are unable to work because they are caring for those with COVID, or who cannot work because they are caring for children who are home because of COVID-related closures.
Leave provided under the FFCRA must be paid leave, for up to 80 hours (2 weeks). Part time workers' allowable paid leave is the number of hours the employee averages over a normal two week pay period.  To soften the financial blow, new tax laws allow for businesses to take a dollar for dollar tax credit for salaries paid out because of the FFCRA.
Requirements of the FFCRA
Any employee who is suffering from COVID or experiencing COVID like symptoms must be given leave under the FFCRA. Additionally, employees who are quarantined because of a government regulation or health agency recommendation, must also be paid.
The FFCRA also protects employees who cannot work because they have children who are home because of school (or day care) closures, must be home to care for sick family members, or to be with family members who are quarantined. However, under these circumstances, the employee only needs to be paid 2/3 of his or her normal pay.
If the employee has been with the employer for more than a month (30 days), the employee must be provided an additional 10 weeks of paid leave (at 2/3 of the employees' regular pay). Once again, this provision is only for those who are home to take care of children or loved ones with COVID.
Who is Covered?
The FFCRA applies to businesses with less than 500 businesses, so small to midsize businesses should take note of these requirements. For smaller businesses – those with less than 50 employees—the business can ask for an exemption, if providing leave to the employees under the FFCRA would threaten the businesses ability to stay open.
However, the exception does not apply to the part of the FFCRA that requires leave for employees who are suffering from COVID, or quarantining themselves—it only excuses compliance from the leave associated with taking care of kids or loved ones.
If you have a question about whether you or your business is covered by the FFCRA, the U.S. Department of Labor provides an online tool—however, for certainty, it is always best to get a consultation with a qualified employment law attorney.
Questions about your employment law? We can help you whether you are an employer or employee. Contact the Miami employment law attorneys at Velasquez & Associates P.A. today for help.
Resource:
dol.gov/agencies/whd/pandemic/ffcra-employee-paid-leave
https://www.jvelasquezlaw.com/even-an-at-will-employee-has-rights/