Making An Insurance Claim: Understanding The First Steps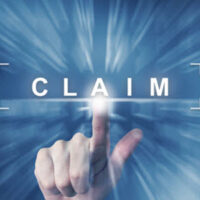 So you have a homeowners insurance claim. Hopefully, the damage isn't too bad, but the fact remains, you have no idea what to do, because you've never made a homeowners insurance claim before. What are the first steps you should take?
Notice to the Insurance Company
The first step is the most obvious one—notifying your insurance company. Many people don't take this very obvious step, either because they fear dealing with the insurance company, or because they aren't sure insurance will cover and pay for the damages.
There are strict timelines for when you can file your homeowners insurance claim. As you likely know, insurance companies will use any excuse to deny a claim. If you are even a day late, you could risk losing coverage on a claim that is otherwise covered.
Almost every insurance company has a 24-hour hotline, so don't be concerned about what time you discover the damage.
Document Everything
An adjuster will be sent out to look at the damage, but in time, things can change. Don't wait. Document the damages immediately. Floods, cracks, leakage, whatever the cause or damage, take as many pictures and videos as needed.
Unless absolutely necessary for safety, try to avoid fixing or cleaning anything until the adjuster arrives. What looks like a mess to you, is potential evidence, should there be a problem later on.
The Adjuster
The insurance company will send out an adjuster. The adjuster may be a really nice person, and may be helpful, and provide hope to you that your claim will be covered fully.
But the adjuster will make a recommendation to the insurance company, and the adjuster works for the insurance company—not for you. Don't assume the adjuster is your friend or on your side.
Differing Values
When the offer comes in from the insurance company, if the claim is not denied, you may find what is offered to be very different from what you thought the value of the claim is. Some of this may depend on your policy, such as whether you have a replacement cost policy. But in other cases, there is a bona fide dispute over the value of the claim.
You do not have to accept the insurance company's estimate. You can get your own estimate. Many homeowners insurance attorneys will provide you someone to make an estimate on your behalf for free, and many public adjusters (who do not work with the insurance company, but rather, work for you) can do the same thing.
Denials
If the claim is denied, you won't get an offer at all. Because claims are often denied on technical basis, or on legal interpretations of your policy, you may not understand the basis for the denial. Again, a public adjuster or homeowner's insurance attorney can help you assess the basis for the denial, and whether or not it is a valid denial.
Contact the Miami property damage insurance attorneys at Velasquez & Associates P.A. today for help with your homeowners insurance claim.