What Are Those Lettered Coverages In Your Insurance Policy?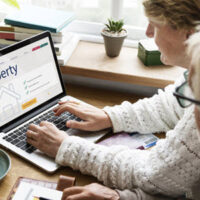 If you read this blog, you know that there is one popular refrain: Read your homeowners insurance policy, and ask questions about it, as every policy can be slightly different. But there are at least some things that tend to be somewhat uniform in the world of insurance policies.
One such commonality are all the letters—that is, the coverages that are defined by certain letters, and which tend to be the same from policy to policy (that is, the topic of what each letter covers is the same—the exact coverages may differ).
What does each letter coverage mean? Let's take a look.
Coverage A: This is probably the section you are most familiar with, because it defines the limits of insurance coverage for any physical damage to the property. In other words, this is usually where you will find the maximum amounts that your insurance company will pay in the event of a loss.
Coverage B: This part of your policy covers structures that may be separate from the main dwelling. That can include guest houses, garages (if separate), barns, or outhouses. The only thing you may want to be aware of if you have this coverage and don't have any separate structures, is whether you're paying or this coverage if you don't actually need it.
Coverage C: This coverage applies to your personal property—but because homeowner's insurance isn't intended to cover personal property, these can be very limited. For example, there may be exclusions for how property is lost (for example, lost in a storm as opposed to being stolen). Additionally, there may be monetary limitations that may not be helpful if you own property of any value.
Coverage D: This is the coverage that pays for alternative living arrangements, in the event your home is so damaged it is unlivable, or in the event that repairs are so extensive, that you cannot live on the property while it is being repaired. Make sure you understand whether this portion covers all of your alternative living expenses, or whether it covers just the increased costs in living expenses. Additionally, you may want to see if this includes extra expenses, like restaurant meals, that you will have to incur if you do not have access to a kitchen wherever you are staying.
Coverage E: This is liability coverage. It will pay for any lawsuit that is filed against you, up to the limit of the policy. It also will pay for an attorney (hired by the insurance company) to defend you in the event someone is injured on your property. These tend to have multiple exclusions (for example, some may exclude coverage for dog bites), so make sure you understand what is and what is not covered.
Contact the Miami property damage insurance attorneys at Velasquez & Associates P.A. today for help if you have any problem with your homeowner's insurance policy or if your insurance company isn't paying something it's supposed to pay.
Resource:
universalproperty.com/home-insurance-what-is-personal-liability-coverage