Basics Of Insurance Appraisals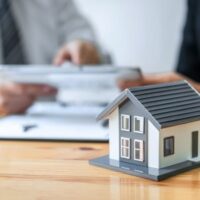 When we think of disputes with homeowners insurance companies, we often think of whether the insurance company will accept or deny our claim. Many of us, if faced with a claim, may be delighted to initially hear that the claim is covered. It is a relief to know that you won't be fighting with the insurance company over whether the loss is covered or not.
There are More Hurdles
But don't get too relieved. That's because getting homeowner's insurance coverage is a two step process.
The first step is whether or not the loss you are claiming, is actually covered by, and not excluded by, the policy. But the second step is that even if the insurance company accepts coverage, how much will the insurance company actually pay?
In many cases, the issue between a homeowner and insurance company isn't whether something is covered, it is how much the insurance company actually owes to cover the claim. Naturally, the insurance company will want to value your property or loss, at less than what you would value the loss to be.
Why Appraisals?
Because we are often talking about things that are hard for the average person to value—roofs, walls, floors, or personal collections or valuables inside the home—the dispute over value between a homeowner and an insurance company is meaningless, given that neither is really qualified to give a value.
That means that both parties must rely on appraisals, done by expert appraisers. Of course, both sides may want their own appraiser. Your insurance policy will often have a process to determine how appraisers are selected. In many policies, both sides select an appraiser, and then an umpire will resolve any disputes between the two appraisers that are selected, if the appraisers aren't able to come to an agreement on their own.
You may not know an appraiser offhand, but in many cases, your homeowners insurance attorney will be able to get you in contact with appraisers who can act on your behalf.
Note that some policies may not use an umpire, but rather may require the parties attend a mediation or arbitration. This is not a mediation or arbitration to decide the entire case, but rather a mediation to determine the value of the items or parts of the home lost or destroyed.
What is Being Appraised?
Note that how your appraiser evaluates your loss, will also depend on your policy. For example, the appraiser may be trying to get the value of the exact item you lost, as its value was on the date of loss. Or, the appraiser will be trying to determine the full value of replacing whatever was lost or damaged, with a brand new item (which will be a higher value appraisal).
Which one the appraiser uses, will largely depend on your insurance policy.
Contact the Miami property damage insurance attorneys at Velasquez & Associates P.A. for help if your property has suffered damage, and you don't think you are being treated fairly by the insurance company.
Sources:
thebalancemoney.com/insurance-appraisals-5104944
reservestudyfl.com/insurance-appraisal/