What Is Covered In A Typical Homeowners Insurance Policy?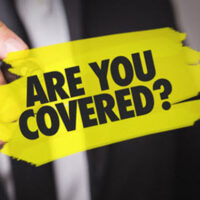 When you look at a homeowners insurance policy, one of the first questions you may have is "what does my policy cover?" That's actually a more complex question than you may think, and as you can imagine, the answer wildly varies depending on your insurance company, and the amount of and extent of coverage that you purchase.
What Does the Question Mean?
When you ask what your policy covers, you are really asking two questions (both of which you should look into, or ask questions about, when securing a policy):
What parts of my home, business, or structure are protected?
What kind of perils are covered–that is, what kind of damage is or isn't covered?
To have coverage for damage to your property, you need both–that is, the area of your home or things in it that are damaged must be covered, and the thing or event that caused the damage must be covered.
People ask about the second, but often completely overlook the first. But that makes no sense; what is the point of a policy that covers absolutely every kind of danger, if the policy doesn't actually cover your entire structure?
Types of Coverages
Dwelling – As the name implies, dwelling protection covers the areas were you actually live–the essentials of the structure of your home. It also may cover non-attached structures, like fences, garages that aren't attached, or sheds.
Personal property – This covers the items in your home. Because the items in your home can be taken, this kind of coverage may also cover things like theft or break-ins. However, be aware that some property, especially expensive property, such as jewelry, instruments, valuable collections, or art, may need a separate policy, may be excluded, or may have maximum dollar figures for coverage.
Liability – What happens if someone on your property is injured? They may file a lawsuit against you. Liability coverage will pay damages that are entered against you, up to the limits of your property. Even if you aren't at fault, your policy will provide an attorney for you, to defend any claim made against you.
Living expenses – What if covered repairs or the damage itself is so extensive that you aren't able to live in your home while the repairs are being made? Think of a hurricane, which can make your home immediately inhabitable. This kind of coverage will pay for your hotel rooms, meals, or other added expenses, which are incurred as a result of not being able to live on your property.
Know Your Policy
Every policy is different, and contains its own exclusions. Many policies also will differentiate between whether they are paying the fair market value of what was lost or damaged, or whether they will pay the full, replacement value of what was damaged. Other policies will pay to ensure that whatever repairs to your property are made, will "match" the unharmed areas of your home.
The bottom line is to read your policy and understand what kind of coverages are and are not covered.
Contact the Miami property damage insurance attorneys at Velasquez & Associates P.A. today for help with any insurance dispute that you may have.