The Time Frame And Steps In A Personal Injury Case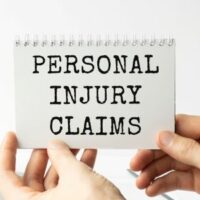 If you are injured in an accident, and someone else is liable for your injuries, it may be time to make a claim, or file a lawsuit, to recover for your injuries. But one question you may have is how long you need to wait to get any money from your case?
This is an understandable question—you may be out of work, with bills mounting up. The sheer anger, frustration and anxiety, may be mounting.
Unfortunately, how long it takes to get any money is not a question that is the same for everyone. The answer to this question depends on a number of variables.
Immediate Funds Through Insurance
There may be some money available immediately in car accidents, to help with some medical bills, and a portion of your lost wages immediately. This is through your personal injury protection (PIP) insurance. This money will help you get the medical care you need right after an accident—but it will not compensate you for things like pain and suffering, anxiety, or other expenses (although it will pay a portion of any lost wages that you may have).
Getting Treatment
One thing that can delay getting money, is your own treatment. It is impossible to know the extent of your injuries, until you go through the prescribed course of treatment. How well will your injuries heal? Will you need a procedure like a surgery in the future? Will you need to visit additional specialists?
You won't know the answers to some of these questions for some time, and that means that it may be difficult to settle your case until you do. You don't want to settle for a smaller sum, and then later find out your injuries are worse than you thought they were at first.
Negotiations Begin
After your treatment, your attorney will send your information to the insurance company (or the Defendant itself), and then engage in a back and forth negotiation with them, to try to settle the case. This may happen quickly, but could also take many months.
If the case can be settled, it will be over. If not, you will have to make a decision on whether to file a lawsuit, and then whether to go to trial or not. Getting to trial will depend on how busy the court is, and when you can be scheduled, but generally, you can expect about a year from the time you file to your trial date. However, even after you file, you can still try to settle the case with the other side.
After the Case is Over
After the case is settled, or after a jury verdict, your attorney may need time to negotiate with whoever you owe money to (that is, your treating doctors and medical expenses related to the accident). This is to try to get you more money—the less you owe your doctors, the more you will be able to realize from your case.
Contact the Miami personal injury attorneys at Velasquez & Associates P.A. today for help if your family has been injured in any way.
Sources:
floir.com/sections/pandc/productreview/pipinfo.aspx
leg.state.fl.us/Statutes/index.cfm?App_mode=Display_Statute&URL=0400-0499/0440/Sections/0440.02.html